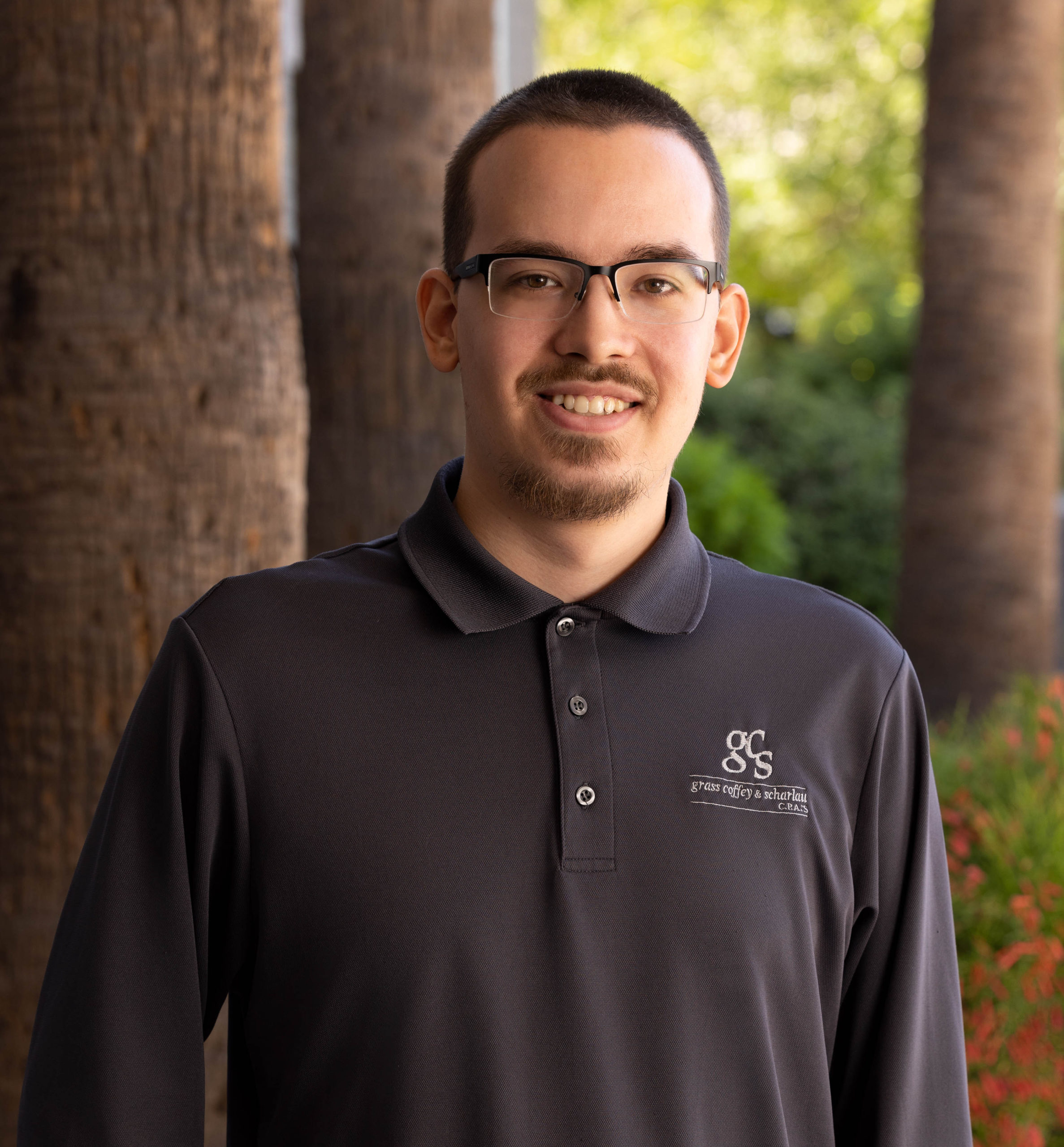 Asher is an accountant who joined Grass, Coffey & Scharlau, CPA's P.C. in late 2019 on a part-time basis & became a full-time accountant in July, 2022.
He became yet another native of Phoenix to join the firm.
Asher graduated from Arizona State University – Thunderbird with a Bachelor of Global Management (BGM) in 2019 with a degree in Global Management.
His degree required him to be fluent in Spanish and he attended college courses in Santiago, Chile at Universidad Andres Bello.
He also held internships as a Junior Web Developer, and Marketing Producer.
He graduated from DeVry University – Keller Graduate School with a Master of Accounting and Financial Management (MAFM) in 2022.
Asher enjoys working with financial information and tax law, and is most satisfied when he can help clients with their financials so they can make the best decisions for their companies.
Asher is passionate about animals and their welfare and also enjoys bird watching & studying the various species in the Arizona desert.